Ecubel, a company with a vision
As a partner in ITAD (IT asset disposition), we believe that circularity is the only way to a better society. By reusing IT hardware, we maximise our positive impact.
Not only because we protect valuable resources and prevent destructive mining, but also because we make high-quality PCs, laptops and other hardware accessible to everyone. Because we believe everyone deserves the best equipment to build their own future. And for those who need things other than hardware, you can support them through our Ecubel Foundation.
Ecubel is part of Groupe ATF, a French group comprising four active players in the refurbished IT second-hand market. Together, we are working towards an inclusive, digital and sustainable economy. Not only do we want to reduce our environmental impact by giving used hardware a second life, we also want to contribute to greater inclusion.
Who are we?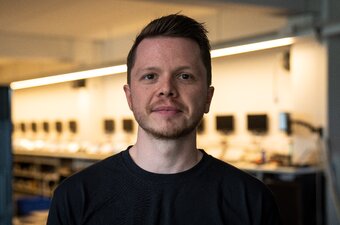 Niels Vanderbruggen
Technical engineer mobile devices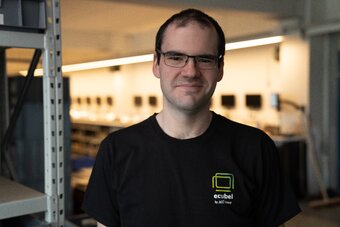 Mathias Kwinten
Technical engineer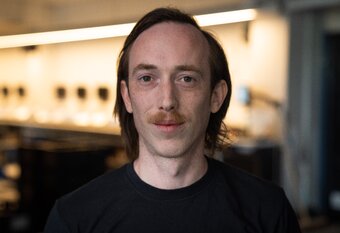 Jonas Vandewalle
Technical engineer PC & servers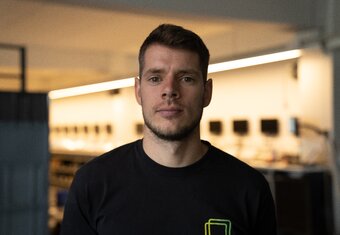 Dieter Meulenyzer
Warehouse & logistics
Kor Vercruijsse
Apprentice Warehouse
Satisfied customers
Since we decided to go with Ecubel for the collection and recycling of our old IT hardware in 2018, a lot of equipment has been collected by them.
Every time, both for the recycling of PCs and laptops and for the recycling of servers, storage devices and network equipment, it was done in an equally professional and correct way.

We just send them an email and a visit is scheduled soon afterwards. A few weeks later we get an overview of the equipment that has been collected and the amount that we will receive for it.

The fact that we don't have to do a detailed inventory of the equipment ourselves, combined with certified data deletion, saves us a lot of time and work.
And the fact that we can contribute to a better world where equipment can be reused by others makes this story even better.

Jo Desplenter

Infrastructure Solutions Manager (Unilin)
TVH is active in the world of material handling, industrial vehicles, and construction & agricultural machine parts. Sustainability has been on our agenda for several years, and it will become even more important in the future. TVH chose to co-operate with Ecubel because of their circular model and their great service. 'Ecubel looks after us from A to Z; they come and collect our old IT hardware, any remaining data is securely and certifiably deleted, and wherever possible they try to give the devices a second life or reuse the good parts. Non-reusable materials are recycled by Ecubel.'

Tom De Witte - Thermote & Vanhalst

IT Service Desk Team Leader